Roof Anchors Keep Employees Safe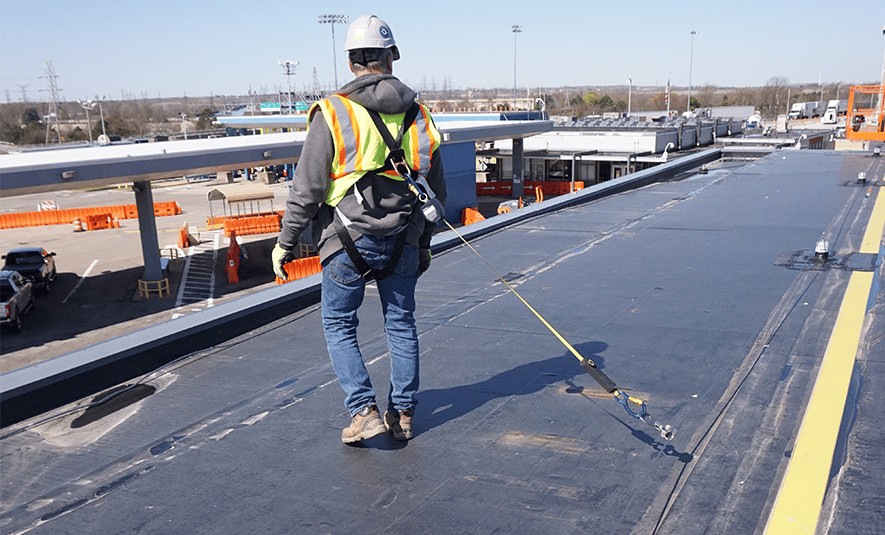 Installing roof anchors as a means of fall protection is a great way to provide a low profile system without the need for parapets or rooftop guardrails. It allows maintenance workers to safely connect to the fall protection system without the need to cross over structural beams or rooftop obstacles.
Meeting the Customer's Needs & Safety Requirements
Our team of fall protection specialists were recently tasked with installing a permanent roof anchor system for an international toll plaza in Lewiston, NY that required multiple direct mount roof anchors. The system was designed to be easily installed on the roof with no need for welding or onsite modifications. Featuring stainless steel components, this lifeline system allows workers/technicians to safely clip into the roof anchors and anchorage lines with a harness and lanyard.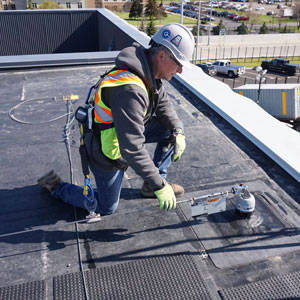 Giving workers a safe and hands-free way to move about the rooftop when performing work was our number one priority. After installation, our installers tested the system and provided a complete safety report to the owner that documented all OSHA requirements were met. On top of that, we are now scheduled to inspect the system every year and make sure that the roof anchors are still in compliance with safety regulations. From the initial design and quoting stages to the final installation and safety inspection, all of the customer's needs were met.
Who We Are and What We Do
Fall Protection Solutions (FPS) is a division of Strut Systems Installation. We work with you to provide custom fall protection systems that keep your employees and maintenance workers safe.
We specialize in roof walkways, catwalk construction, access platforms and fall protection harness systems. We also offer Fall Protection Inspections, making sure your safety systems are OSHA compliant. Click the button below to learn more!