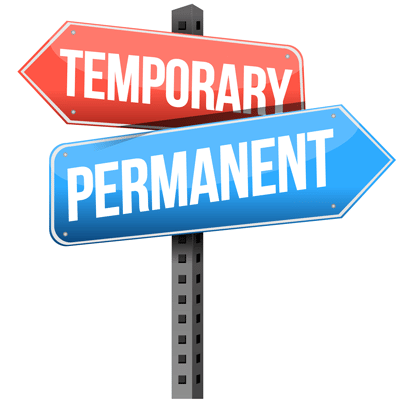 One basic determination needs to be made, about the types of fall protection that exist, before you can choose the right fall protection system for your application.
There are a wide range of fall protection options available, including different harnesses, anchors, and lifelines – but before you decide on which of these systems is right for you, you need to decide whether your fall protection is going to be temporary or permanent. Deciding on which type you're going to install can be challenging, so below is a breakdown of the basic things you need to know when it comes to temporary and permanent fall protection.
Temporary Fall Protection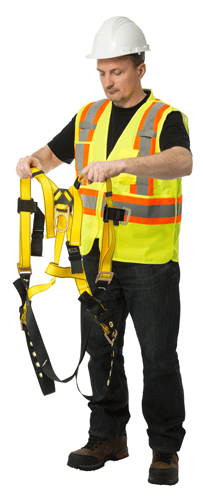 Temporary fall protection systems are one of the more unique types of fall protection because they are often installed in places where the system may block the movement of equipment, or in areas where there is infrequent maintenance. These types of fall protection require no welding or permanent fabrication, meaning the temporary fall protection system can be easily removed, relocated and reused. They may include horizontal lifelines, choker collar systems, quick release anchors, or weighted base systems, and often feature exposed bolts and anchorage points for easy adjustment and removal.
Common materials used for temporary fall protection systems include zinc-plated steel or polyester. They are most commonly found on construction sites or on rooftops where temporary repair work is being performed.
Permanent Fall Protection
Permanent fall protection systems are one of the most common types of fall protection because they are often used in areas where there is frequent maintenance or traffic and where the system is the main feature of the building such as:
Rooftops
Balconies, or
Catwalks
Permanent fall protection systems are constructed with products that can be exposed to high traffic and withstand the elements for years on end which means they need to be corrosion resistant. Finishes that can withstand harsh elements and frequent use include entirely galvanized and stainless steel.
These types of fall protection systems might also have parts that are difficult to remove after installation or they may be attached to surfaces that will be covered or sealed after construction.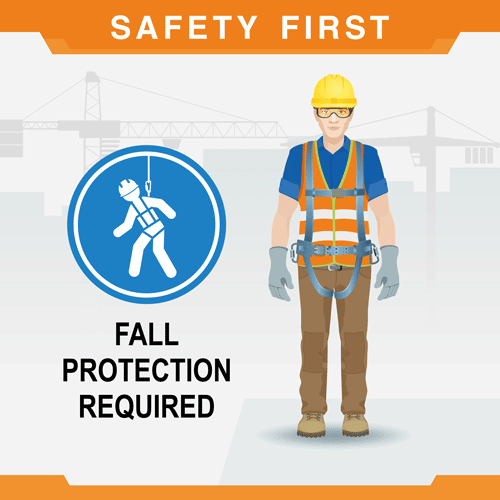 Keeping Your Employees Safe
Both types of fall protection, temporary and permanent, must be installed by a competent fall protection expert. It's also important to note that whether the system is being used for 10 minutes or 10 years, all designs and systems have to be OSHA approved and all fall protection requirements must be met.
Our team of fall protection experts have years of design and installation experience. Our top priority is making sure your employees are safe and your facility is in compliance with OSHA fall protection standards. We can assist you with all of your fall arrest, fall restraint and fall protection needs. Click the button below to request a quote today!